Virtual data rooms play a crucial role in modern deal processing, particularly in document-heavy procedures like due diligence. The biggest challenge for inexperienced users is to navigate the abundant market offer and pick the most optimal tool for their projects.
In this guide, we will discuss all the fundamental aspects of due diligence data rooms, explore the virtual data room solutions for the Indian market, and give you some tips on finding the best data room for your needs.
What Is Due Diligence Data Room?
Diligence processes involve multiple interested parties gathering together to review documents, negotiate, and facilitate transactions such as mergers and acquisitions. Traditionally, these undertakings heavily relied on the physical data room space – storage that contained all the necessary files.
However, as the data room software made its way onto the global corporate scene, the way dealmakers approach due diligence changed forever.
Virtual data room definition
A virtual data room is typically a cloud storage solution that serves as an online repository with additional instruments that allow you to share confidential documents, communicate with other users, and process complex deals.
A due diligence virtual data room is more than just a digital platform for storing and exchanging files. Virtual data room technology enables companies to significantly improve how they handle confidential data and make critical decisions.
On the one hand, the executives have more control over the project's progress. And the employees are able to automate many manual processes to focus on the other priorities.
5 principles of successful due diligence
A diligence process is often very time- and effort-consuming. Whether you are still using physical data rooms or already shifting to their digital counterparts, it is essential to maintain the following due diligence practices.
1. Timeliness
Taking a long time to gather and organize the necessary documents might cost you the deal's success due to the lost momentum. Having a well-organized data room in advance will ensure faster and more convenient due diligence and put you in a better light for the other side.
2. Organization
A considered layout means you can easily access important documents, such as financial statements, employee contracts, and legal agreements at a moment's notice. This handiness allows focusing on what really matters rather than browsing through the paperwork.
Insight: Virtual data rooms offer various solutions for managing escalated document amounts and pre-designed organization templates.
3. Transparency
Prospective investors always want all the cards on the table when communicating with a target company, especially when it comes to financial due diligence. A data room must allow direct access to the vital due diligence files but shield them from unauthorized users.
4. Security
M&A due diligence involves sensitive documents such as human resources reports or client personal data. Therefore, due diligence legal processors and other key players must apply the appropriate methods to control access and ensure the files are viewed on a strict need-to-know basis.

Insight: Advanced security is one of the main reasons data room software gained popularity and made public-access storage platforms nearly obsolete for corporate business handling.
5. Convenience
The due diligence process shouldn't be restrained by time or space boundaries. The participants must have an option to contribute at their own convenience, which makes a cloud solution such as a virtual data room software the most ideal.
The benefits of virtual data rooms for due diligence
You already know that good data room software guarantees more streamlined and success-oriented deal processing. Below are the key examples of advantages a virtual data room offers for due diligence.
Process due diligence faster
Traditional data room due diligence was very dependent on participants' schedules and availability. And considering how many executive-level individuals take part in such decisions, the availability was scarce.
Due diligence data room software will let you add new users, upload and review documents, and chat with other contributors with mere clicks. What's more, the users will be able to contribute regardless of their location or time zone, which can be particularly valuable during international projects.
Maintain control
The only way to control who could enter traditional data rooms was by assigning authorized key holders. Virtual data rooms entirely reinvented activity tracking during complex, multi-party deals in general and the due diligence process in particular.
By using the data room control management tools, administrators can assign task roles, oversee the actions of multiple users simultaneously, protect sensitive documents, and draw useful analytics for upcoming projects.
Secure sensitive data
Data room software typically operates as cloud storage, which means there are several sophisticated mechanisms that guarantee data safekeeping. Providers encrypt data at every stage of its lifecycle and allow administrative users to configure granular access based on each participant's role and responsibilities.
An advanced due diligence data room will offer additional tools for further securing your extra sensitive files, for example, intellectual property. These tools include dynamic watermarks, partial redaction, and sharing restrictions.
Make smarter decisions
On top of helping to store and organize important documents, a virtual data room might offer solutions to analyze the activity and adjust the due diligence processing. Virtual data room services like built-in analytics and tailored advisory can help assess the level of target company interest and draw attention to neglected areas or change the whole strategy.
Additionally, the data room will enable you to hold the hand on the pulse of the overall due diligence process and always refer to the big picture. From this perspective, you will know when it is necessary to move on to the next stage and prepare for it accordingly.
Easily access the data
As previously mentioned, virtual data room users can access the necessary files at any time from anywhere they need to. Modern data room solutions support all formats, integrate with email platforms, and allow collaborating on documents in real-time. Needless to say, such practicality isn't common for a physical deal room.
You can take the user access convenience even further by following a pre-designed due diligence checklist. For instance, you can categorize the documents by department, levels of confidentiality, or the order in which they will be reviewed.
The most important due diligence data room features
We've already established that a physical data room offers nothing more than storage space for the due diligence process. Due diligence data rooms equip you with limitless tools and possibilities to expedite all aspects of the transaction you are handling.
Data security
Virtual data rooms create a secure environment for exchanging files between diligence legal teams and other contributors. The hardware behind online data room technology is remotely located server facilities that undergo very strict security compliance audits according to standards like ISO 27001, SOC 2, HIPAA, FISMA, GDPR, and others.
And the software protocols facilitate flexible functionality for access security, data decryption, user authentication, and more.
Feature examples:


256-bit SSL data encryption
Two-factor authentication
Real-time data backups
Single sign-on
Remote access revocation
Access management
You will be dealing with various categories of professionals during business transactions that involve due diligence. And a virtual data room can make your job easier by letting you establish exactly how each user can interact with the documents and other users.
The more options you have for managing user access, the better. For example, you can choose to assign specific viewing conditions or an NDA to an extra critical file. Or break all users into groups that share the same privileges based on their department and levels of contribution to the project.
Feature examples:


Time and IP restrictions
Device management
Access expiration
User impersonation
Document management
Your data room administrator is responsible for keeping all corporate records organized and simple to find. Instruments like an automatic data room index, multi-layered folders, and labeling can make this task a lot easier.
Additional protection mechanisms will help segregate the role-specific info such as financial statements or employee contact information. For example, you might be able to create a separate section of the data room that will contain all the sensitive data and offer access to only a few selected users.
Feature examples:


Versatile format support
Bulk and drag-and-drop uploading
Full-text search
Intuitive folder management
User management
A due diligence data room will give you an overview of all participants, their actions, and privileges. You will also be able to add new users, provide guest access to temporary visitors, and generate reports to improve collaboration quality.
Feature examples:


Bulk and individual invitations
Several levels of user permissions
Customisable notification
Group management tools
Interface
Financial due diligence is already challenging enough, and an intricate interface will only make it worse. The best virtual data rooms facilitate the due diligence process in an easy-to-navigate, uncluttered environment. You should never have to think about which button to press and how to get to the needed virtual data room section.
Feature examples:


Professional design
Simplified navigation
Customisable branding
Built-in translation
Seamless third-party tool integrations
Deployment
Busy deal makers often process financial transactions on-the-go access. This means that data room software has to offer solutions for accessing files from various devices and platforms. Pay attention to virtual data room providers who understand the importance of your mobility, and deliver solutions for smartphone and tablet access.
Feature examples:


Applications for iOS and Android devices
SaaS access
Offline desktop extensions for various operating systems
Reporting
Advanced virtual data rooms allow generating detailed activity reports to track who and when accessed any confidential information inside your online data rooms. Reporting is an excellent security measure, as well as a way to supervise task completion.
For example, you can monitor the frequency of updates in the financial documents as the operations continue and ensure they are added to the correct due diligence data rooms.
Feature examples:


Data room activity dashboards
Customisable PDF reports
Activity rate monitoring for selected individuals or groups
Deal processing
An electronic data room can support the due diligence process by providing tools for communicating, strategising, and negotiating. You can also continue using the same virtual data room once the due diligence stage is over to facilitate other parts of the same transactions or begin a new project.
Feature examples:


Q&A management tool
Built-in video conferencing
Task management
Pe-configured transaction pipelines
How to Choose Data Rooms for Due Diligence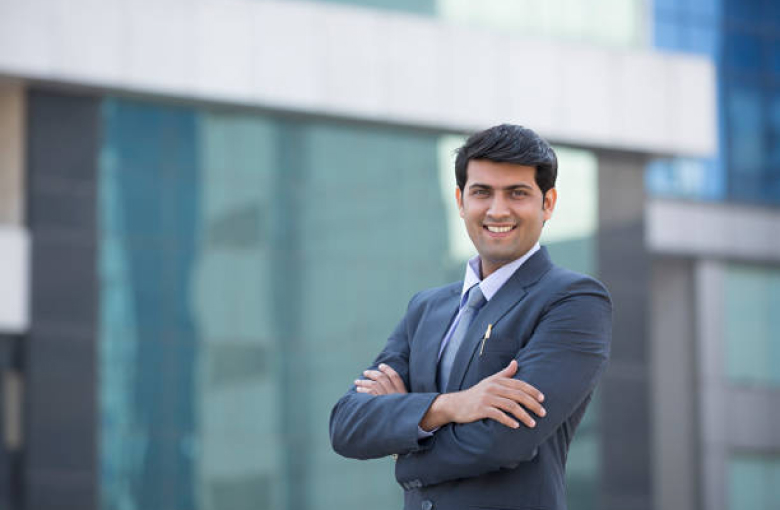 You will need to do some research to find a reputable platform for storing confidential information and managing the diligence process. Luckily, there are plenty of virtual data room service providers in India to choose from.
Below are the steps you should follow to ensure you are going with the right tool.
1. Outline your data room needs
Consult with each department that will contribute to due diligence on which instruments they expect to see in the virtual data rooms you consider. For example, the human resources and legal divisions might be concerned about meeting the security compliance requirements for your industry.
Additionally, establish your company's basic characteristics to narrow down the selection and choose the virtual data room faster. These will include:
Your company's size and number of employees
The type of project you are in charge of
Your industry of operation
The number of third-party experts you plan to involve
Your desired budget
2. Research providers that meet your criteria
The virtual data room providers Indian market is heavily represented by the regional divisions of leading European, North American, and Australian diligence data room providers.
Your job is to align the providers' review process with the requirements from the previous step and still account for the regional specifics. Add a bonus point to due diligence data room companies that offer translation to Hindi or Urdu.
3. Choose a suitable data room provider
Well-built virtual data rooms by themselves are pretty flexible. But the providers who have expertise in managing specific projects will usually have the upper hand in supplying the correct tools and assisting you in the process.
Inquire with the shortlisted providers whether they ever helped clients during complex scenarios such as intellectual-property management or corporate restructuring. And confirm that they have dealt with companies similar to yours in the past by requesting verifiable testimonials.
4. Request a free trial
Reputable data room vendors will always offer a free testing period to all new clients. Use this time to become familiar with the virtual data room layout and features. Try performing some typical tasks, such as uploading the files according to a due diligence data room checklist for setting up user access rights.
If you are satisfied with the platform, use the remaining trial period to import all the data you will need for due diligence. You can then organize it into a comfortable structure and prepare for the upcoming procedures.
Due diligence data room prices
Another crucial aspect of finding the right data room solution for due diligence is the price. The virtual data room India scene is filled with options, and each vendor seems to have their own approach to billing.
However, once you get to know a few data room companies, you will see that the prices tend to fall into one of the following categories.
Storage-based
Depending on the technology they use, online data rooms have different storage capacities. While some data room solutions come without storing limitations, others charge users for every GB.
This solution is suitable for small and medium companies that will primarily exchange text files during due diligence. But if you are looking to share videos and audios, the final bill can quickly get out of hand.
Per-feature
You will not use all the features inside a fully equipped due diligence data room because they are built to fit all users. That is why some data room providers give you an option to only pay for the features you will use.
The tricky part of this approach is you might not always know what tools you will require in advance. Also, you might want to requalify the virtual data room space for another project later on, and that's when the pricing will get confusing.
Per-user
An online data room that charges per user is the most optimal solution for small companies with five to ten potential users. With this approach, most vendor due diligence Indian companies have sufficient feature capacities to accommodate short-term projects with no specific security or functionality requirements.
Keep in mind that your due diligence data room might have a lot of guest visitors, so it's best to find a provider who doesn't charge for non-actively contributing users.
Fixed plans
A pre-set plan is the most straightforward solution for due diligence, as the provider tells you exactly what you will be getting for the price you pay, including the number of users, features, and storage space. Pay attention to the tools and services a data room provider offers with each package to make a fitting selection.
It might also be possible to negotiate a tailored plan specifically for your project's needs. A flexible custom plan is particularly beneficial for long-term cooperation and versatile projects.
Starting to use the virtual data room
Once you find the virtual data room that aligns with your expectations, it is time to start gathering confidential documents for the approaching due diligence. Below are the seven steps that will take you from an empty data room to a fully operational due diligence platform.
Step 1: Prepare the documents
Request a due diligence checklist from your provider, or compose one yourself. Following a list will allow you to avoid gaps in documentation and get your virtual data room ready faster. Gather documents from the following categories, if applicable:

Financial
Commercial
Legal
HR
Intellectual property
IT
Health and safety
Taxes
Marketing
Compliance and regulation
Miscellaneous
Step 2: Create a data room layout
If the provider does not offer an automatic folder structure, create one by breaking all the data into logical sections. For example, you can categorize the documents by departments, such as human resources and IT, or by deal stage. The good news is that modern virtual data rooms make layout organization easy and relatively fast.
Step 3: Upload and organize the files
All the documents related to due diligence must be digital in order to go into the virtual data room. In case you are dealing with hard copies, scan them and create a correlating index system to quickly locate each document's physical and online versions.
Once the files are ready for uploading, drag them into the folders and subfolders you created at the previous step.
Step 4: Set up user access rights
Most data rooms will give you an option to regulate how each user will access your virtual data room. This includes specifying viewing, editing, downloading, and printing particular files, inviting additional users, or participating in voting or negotiations.
Save your time by separating users by department or privilege levels and applying the same setting to everyone within the group.
Step 5: Double-check the settings
Go over the layout and setting to ensure everyone will be comfortable using your due diligence data room. Take a moment to see which devices can be used to view the data and how you can monitor them.
You can also use the user impersonation feature to confirm that you have appropriately distributed access rights and that nobody will have an issue fulfilling their duties.
Step 6: Invite users
To gather people in physical data rooms, you would have to coordinate numerous schedules, provide transportation, and ensure there is enough coffee for everyone during break time. In a due diligence virtual data room, user invitations only take a click of a button.
You have an option to invite everyone simultaneously, in groups, stages, or individually, depending on your project and business handling practices.
Step 7: Update the data room as needed
You will need to add and remove documents throughout due diligence, set access rights for new people, and reorganize the data room layout to correspond with the current transaction stage.
And once you close the deal, most data room providers will offer you an archived version of all the documentation and communication records.
Due diligence data room: Key insights
Finding a due diligence virtual data room that meets your requirements and fits your budget is not easy. But if you do spend enough time considering the different data room options, you will definitely secure a solution that works for you.
When chosen correctly, data rooms for due diligence offer limitless possibilities. They can simplify, accelerate, and optimize the way everyone contributes, essentially helping you to process the deal sooner with better results.
Top data rooms for due diligence: